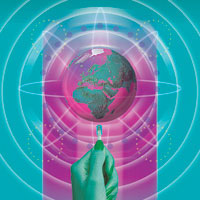 The module supports interface between billing core and telecommunication equipment and provides real-time automatic processing of service connection/disconnection, parameters and QoS settings.
Basic features:
Get commands from billing core;
Transfer them to telecommunication equipment;
Checking of command processing and return result to billing core;
Viewing of commands status;
Event monitoring;
Windows service and application mode supporting.
Features for voice switches and mobile networks HLRs:
Supporting of RS-232, Ethernet, X.21, V.35 interfaces;
Supporting of TCP/IP, X.25 protocols;
Any other protocol/interface type if needed.
.
Features for IP-based services:
Supporting of SNMP, HTTP, HTTPS, Telnet protocols for provisioning.
Supporting of RADIUS-attributes for wide list of hardware, including ACC, Cisco, Lucent, Microsoft, 3Com/USR, Ascend, Bay Networks, Nortel, Shiva etc;