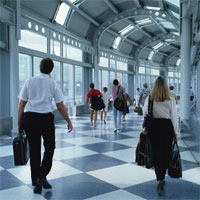 When subscriber roams and uses services in visited network, VPLMN operator will charge the home network operator trough the Transfer Account Procedure (TAP for GSM networks). The module is intended for this procedure supporting.
Common functions fro offline charging:
Rating of visited roamers;
Making of outgoing files according transfer account procedure;
Generating of inter-PLMN bill;
Receiving of incoming roaming files and charging records for subscribers;
Debiting of customers accounts.
CAMEL/DIAMETER support.
If both visited and home network operators support CAMEL (version 2+ or higher) or DIAMETER, then VPLMN services will be charged by the system online. Only services, which are not supported by these protocols, will be charged offline using roaming files.
GSM features
TAP1, TAP2, TAP2+ and TAP3 format supported, according recommendations of GSM Association;
TAP format validation;
TAP content validation;
File sequence checking;
Duplicate call record validation;
Resending of TAP files;
Errors reporting;
SMTP / POP3 / FTP file transfer protocols support.