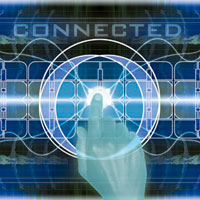 The module provides online charging function for PS-domain, IP Network Access Server, VoIP Gateway, NGN softswitches services. Online charging function setup real-time credit control & balance management before session/event starts and during the session. The module is a mediation between RADIUS / DIAMETER server and billing core.
The module not uses any special hardware platform, it works over standard IP-protocol (RADIUS uses UDP/IP, DIAMETER works over TCP/IP).
Sometimes SNMP (Simple Network Management Protocol) is used to help RADIUS for killing sessions.
Basic features using RADIUS / DIAMETER:
Get request from NAS for service initiation;
Preliminary rating of service;
Unit reservation on balance;
Calculates of maximum session duration and/or maximum data volume;
Allow/cancel of session with limits;
Get message about session finish from NAS;
Final rating of service and unit debiting;
Free of reserved units when session is not started.
Basic features using SNMP:
Get request from NAS for service initiation;
Allow/cancel of session;
Get service usage from NAS during the session;
Credit control for each service usage portion;
Killing session on block threshold.
RADIUS-server feautures:
Supporting of wide list of hardware with RADIUS autorization/accounting, e.g. NAS, VPN, WiFi access points of the folowing vendors: ACC, Cisco, Lucent, Microsoft, 3Com/USR, Ascend, Bay Networks, Nortel, Shiva etc.;
Compatibility with Radius standards, supporting of IETF RFCs: RFC3079, RFC3078, RFC2865, RFC2759, RFC2866, RFC2548, RFC2868, RFC2867, RFC2619, RFC2548, RFC2869, RFC2284, RFC3580;
Autorization by protocols: PAP, CHAP, MSCHAPv1, MSCHAPv2, HTTP digest/SIP, Wireless 802.1x/EAP;
Authentication by protocols: EAP-LEAP (Cisco aironet), EAP-PEAP (v0, v1), EAP-GTC, EAP-MD5, EAP-MSCHAPv2;
Cisco VOIP attributes supporting;
IP-address pooling.